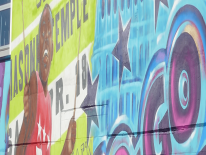 The Mayor's Office of Racial Equity has recently established the Racial Equity Advisory Board. The Racial Equity Advisory Board consists of nine (9) community members to provide to the Office ongoing input on racial equity in the District and to serve as a liaison between the Office and the public.
Board Members
Dr. Shareefah Al'Uqdah (co-chair)

Mr. David Coleman (co-chair)

Ms. Vivian Lowery Derryck

Mr. Lamont Mitchell

Ms. Yolanda Lewis

Mr. Charles Wilson

Ms. Estephany Brito-Carlo

Mr. Kenyan Hutton
ORE is currently looking to fill the last board member position. If you are interested in learning more about his position, please contact the Mayor's Office of Talent and Appointments at [email protected] or (202) 722-1372.
Tentative Meeting Dates
Full board meetings are open to the public. Meetings are held from 6:30 pm to 8 pm at the following dates and times. Please contact the Board to confirm meeting dates/times/locations.
Wednesday, May 31, 2023

Wednesday, July 26, 2023

Wednesday, November 29, 2023
Prior monthly meeting minutes will be provided before each meeting in accordance with the Open Meetings Act. The Board welcomes public comments and questions and reserves time during each meeting for public engagement. If interested in attending the meeting, please see the details above. Also, feel free to contact the Office of Racial Equity at [email protected] to be added to the agenda.