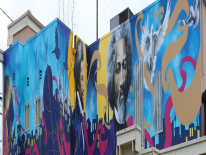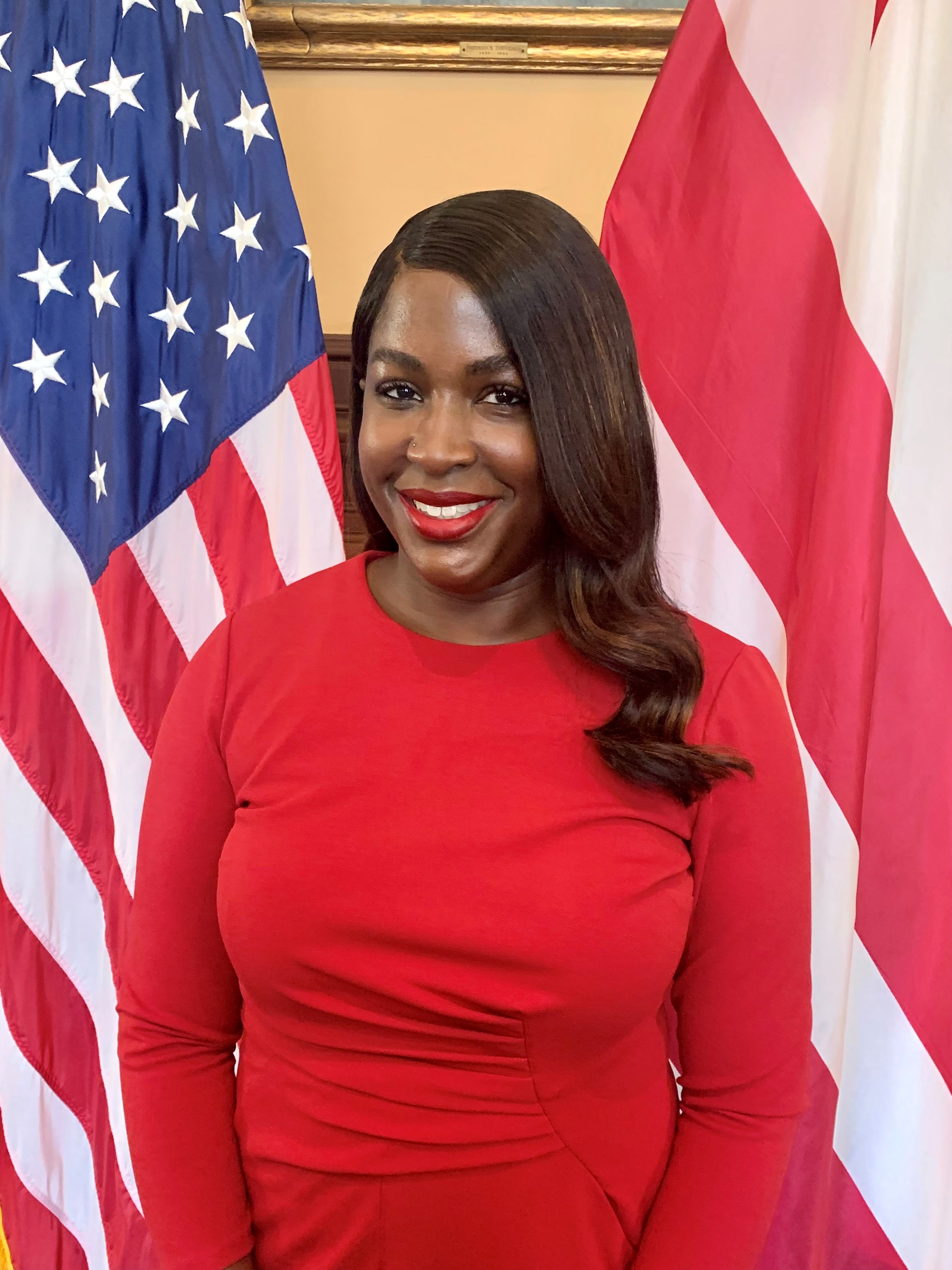 Dr. Amber Hewitt
Chief Equity Officer (OCA)
Dr. Amber A. Hewitt, is the Chief Equity Officer for the Government of the District of Columbia. In this role, she works in collaboration with District leadership and agencies to apply a racial equity lens across government operations. In 2018, she was appointed by Mayor Bowser to the Commission on Fathers, Men, and Boys. Amber was the Director of Health Equity at Families USA, a national, nonpartisan consumer health advocacy organization. She also previously worked as a health care lobbyist for an integrated, children's health system. Amber's background also includes serving as an American Psychological Association/ American Association for the Advancement of Science health policy fellow in the Office of U.S. Senator Cory Booker. She began her career as a tenure-track professor teaching undergraduate and doctorate-level courses in psychology, social justice, multicultural counseling and diversity issues at the University of Akron and Loyola University Chicago. Her research on adolescent identity development and well-being, with a special focus on Black boys and young men, has been published in several top-tier academic journals. A counseling psychologist by training, Amber has provided psychotherapy and psychoeducational testing for children and families. She received her B.S. in biological sciences from the University of Southern California, M.A. in psychology from Boston University, and a Ph.D. in counseling psychology from Loyola University Chicago. She holds adjunct faculty appointments at Catholic University, American University, and Simmons University.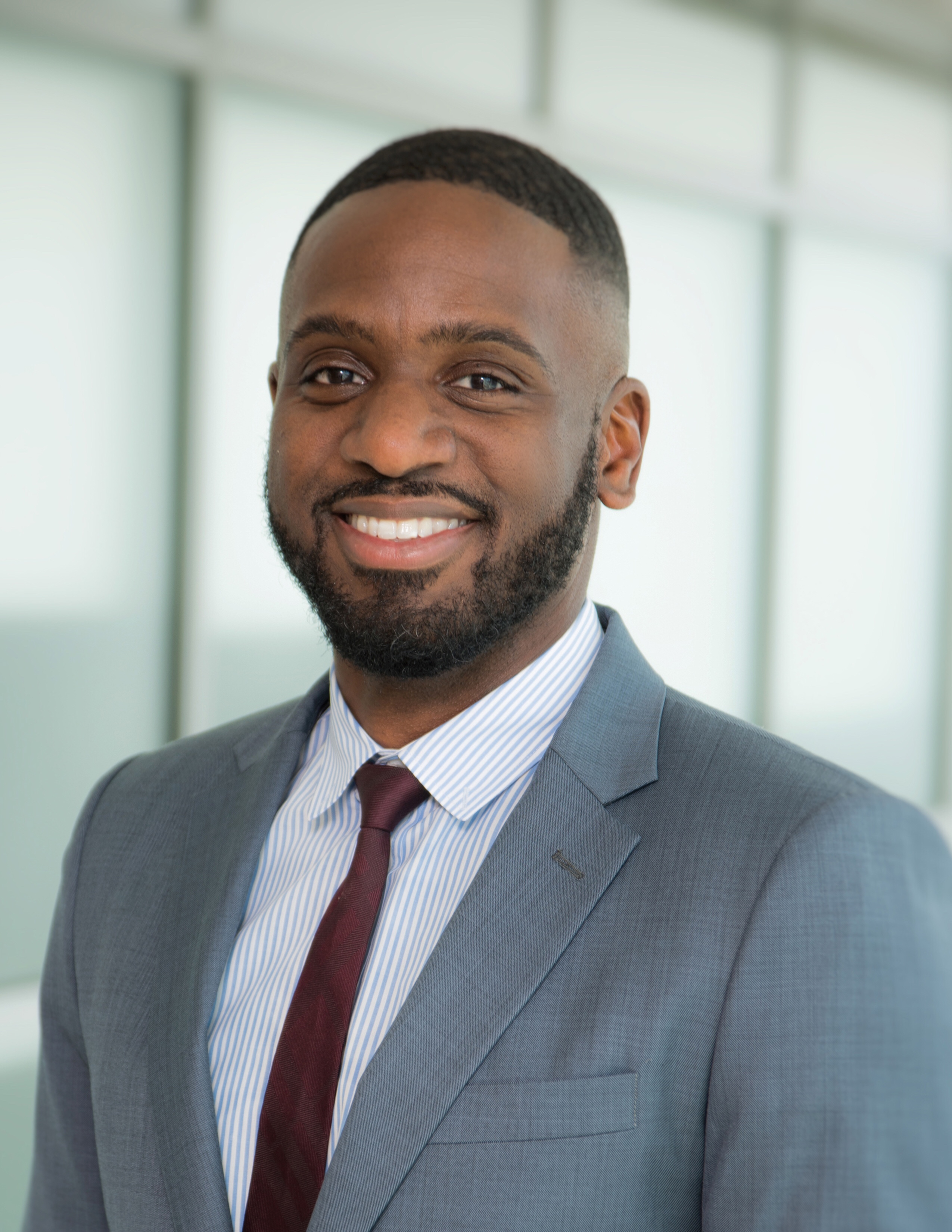 Dr. Chikarlo Leak
Policy and Operations Manager (OCA)
Dr. Chikarlo Leak has extensive experience working within local government and academic settings. In his government and academic work, Dr. Leak has implemented policies, programs, and services that seek to improve health outcomes, reduce health disparities, and employ a community-based approach to behavioral change. As the Policy and Operations Manager with the Mayor's Office of Racial Equity (ORE) he reviews and develops policies and programs to address systemic inequities by ensuring racial equity is embedded into the delivery of services the District provides to its residents.
Prior to joining the ORE, Dr. Leak served as the Policy Director for the Office of the Deputy Mayor for Health and Human Services where he advised the Chief of Staff on issues related to policy and legislative review, policy development and implementation. His tenure with DC government also includes serving as the Supervisory Epidemiologist for the Office of the Chief Medical Examiner (OCME). At OCME, he was responsible for conducting epidemiological research in hope of reducing the incidence and prevalence of preventable fatalities. Dr. Leak is passionate about utilizing data to drive decision making and using data to evaluate the larger inequalities in the social determinants of health for the overall improvement of policies and services offered to individuals and communities.
Dr. Leak earned his Doctorate of Public Health from the Jonathan and Karin Fielding School of Public Health at the UCLA, a Master of Public Health from San Diego State University, and a Bachelor's Degree in Health Science from Slippery Rock University.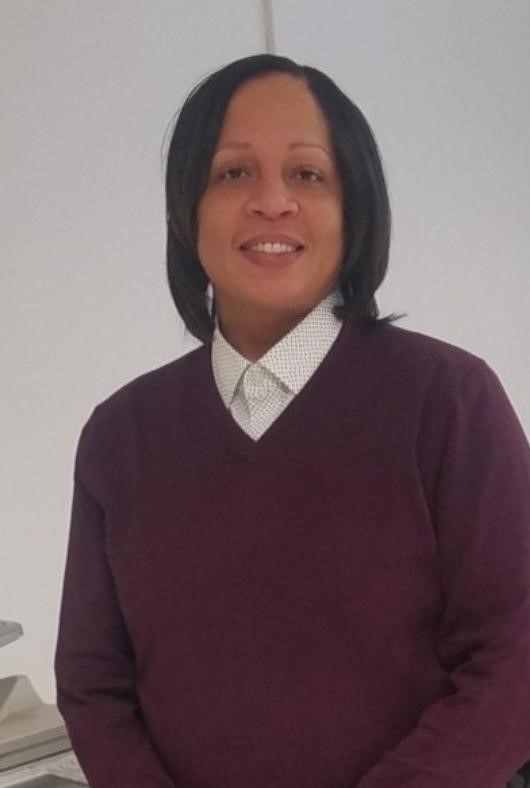 Carmen Berry
Special Assistant to the Director
Carmen Berry has extensive experience and a proven commitment to program development and implementation for local government and private sector operations. As a Special Assistant to the Director of the Mayor's Office of Racial Equity, Ms. Berry is responsible for supporting the office's day-to-day operations and establishing and cultivating relationships with residents, community stakeholders, and community-based organizations. Before joining the Mayor's Office of Racial Equity, Carmen served as Program Manager of the District's Office of Neighborhood Safety and Engagement. In this role, she wore many hats, including manager of the Family and Survivor Support team, tasked with providing direct support to families of homicide victims and survivors of shootings and stabbings. Carmen also served as a Community Outreach Coordinator under the Deputy Mayor for Health and Human Services' Safer, Stronger DC Community Partnerships Office. In that role, Ms. Berry provided direct support to communities impacted by high rates of gun violence.
Before joining the Deputy Mayor for Health and Human Services' office, Ms. Berry's passion led her to the field of Public and Community Health. She managed a hypertension and diabetes screening and education program for MedStar Health by operating directly from African American barbershops across the District. She also served as a Senior Research Supervisor in the Department of Epidemiology at Johns Hopkins University Bloomberg School of Public Health, examining how environmental exposure during pregnancy and early life might play a part in the development of Autism Spectrum Disorder.
Carmen is a native Washingtonian and resides in her childhood home located in Ward 5. She holds a Master's of Science in Health Education from Howard University and a Bachelor's of Science in Community Health from Morgan State University.
Emily Ruskin
Policy and Data Analyst (OCA)
Emily Ruskin is the Mayor's Office of Racial Equity's Data & Policy Analyst. She brings more than twelve years of experience in domestic and international immigrant rights and child wellbeing policy to the Mayor's Office. Most recently she served as the immigration Sr. Policy Analyst at UnidosUS (formerly National Council of La Raza), the nation's largest Hispanic serving civil rights organization, where she led a research agenda and academic partnership with Brandeis University's Institute for Child, Youth, and Family Policy. Their resulting research on the treatment of immigrant families in U.S. social policy as a form of structural discrimination is available in Health Affairs, Academic Pediatrics, etc. Prior to UnidosUS, Emily served as a policy advisor in the New York City Mayor's Office of Immigrant Affairs where she built and led a coalition of international cities to advocate for local government inclusion in the U.N.'s first ever migration accords. She started her career internationally as a child advocate, working primarily in East and Southeast Asia.
Emily holds a Master in Public Affairs from Princeton's School of Public and International Affairs and is a returned Peace Corps Volunteer.