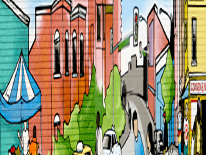 Mission
The Mayor's Office of Racial Equity (ORE) works in collaboration with District leadership and agencies to apply a racial equity lens across government operations. The office also works to:
Provide leadership, guidance, and technical assistance to District agencies on racial equity to improve the quality of life for Washingtonians.
Promote strategic alignment and coordinate the District's efforts toward achieving racial equity.
Strengthen external partnerships with local racial and social justice organizations through meaningful community engagement.
Guiding Principles
Commit to learning and shifting our individual and collective understanding of the impact of racism and what anti-racism and racial equity are and mean.
Acknowledge historical and structural factors that drive racial inequities.
Center the voices of Black, Indigenous, and People of Color.
Target solutions to those most harmed by individual, institutional, and structural racism.
Analyze racial inequities through an intersectional lens.
Commit to long-term, sustained investment to achieve racial equity.